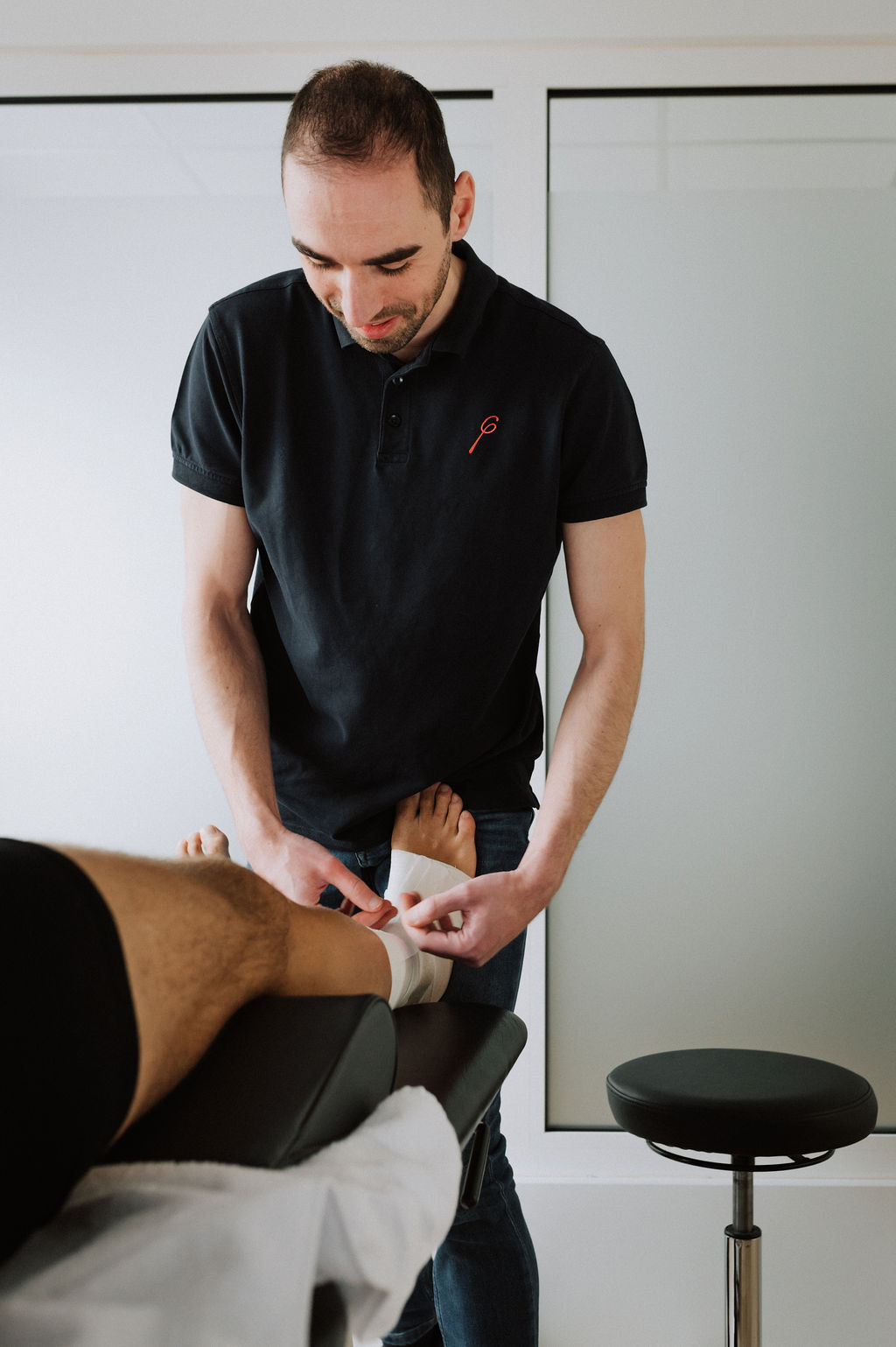 Providing care by taking care of everyone
« The gesture is nothing, the target is everything »
Jean-François Terramorsi
Terramorsi Physport's values can be summed up in:
Providing care by taking care of everyone
Physport is a Physiotherapy and Osteopathy practice located in the Villereuse part of Geneva.
Dedicated to your health, Physport is made up of a multidisciplinary team who offer a wide range of skills for health and movement.
We are convinced that our care techniques must be performed with utmost respect for the patient.
The skills of the Physport team also make it possible to offer prevention offers, to maintain health through movement and to meet the needs of specific training.
Specialised in manual techniques related to movement, Physport provides treatments in the fields of Physiotherapy and Osteopathy.
Even though they do differ, both approaches are often complementary.
Physiotherapy is a health profession involved in the diagnosis, treatment, rehabilitation and re-education of impairments and disabilities affecting the musculoskeletal, neurological and cardiovascular breathing systems of the person.
Osteopathy is a manual technique based on tissue manipulation to assess, restore and maintain their mobility.
Located in an arcade, underneath the physiotherapy treatment room, our gym operates independently and receives our patients and all others who wish to benefit from the skills developed there.
Located on the mezzanine floor, 10 treatment booths make up the treatment area on the ground floor, where a 135m2 gym allows us to develop approaches linked to physical activity. These two areas allow us to receive our patients while ensuring the privacy necessary for certain treatments and at the same time enjoying the emulation of our gym for some others.